Now in stock: New Aqua Illumination Hydra 32 HD and 64 HC (black)
---
New WYSIWYG online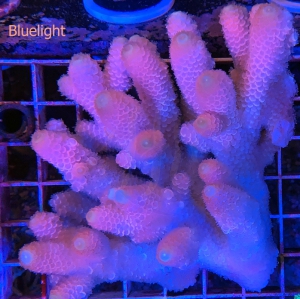 create 28.09.2019
---
Tropic Marin Refill special offer
The sea salt in 20Kg refill carton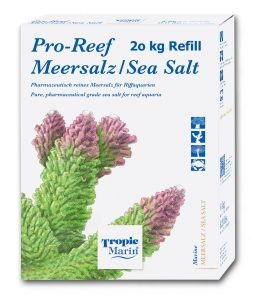 With our partner Tropic Marin, we can exclusively offer the more environmentally friendly refill carton for a special price from week 35 onwards
Benefits
Designed to meet the special requirements of modern reef aquaria with higher calcium requirements.
Optimizes calcium- and magnesium concentrations as well as alkalinity and pH.
Especially suitable by the use of calcium reactors or mineral additives.
To maintain the alkalinity in a 7-8° dKH range.
Fast and complete solubility in water.
Free from nitrates, phosphates and other unwanted chemicals.
Manufactured from pure, pharmaceutical grade salts.
Ideal foundation for the care and growth of fish, corals and other aquatic invertebrates in modern reef aquariums.
Ingredients
Tropic Marin® PRO-REEF contains all major- and minor elements in the exact proportions found in tropical sea water.
create 13.08.2019
---